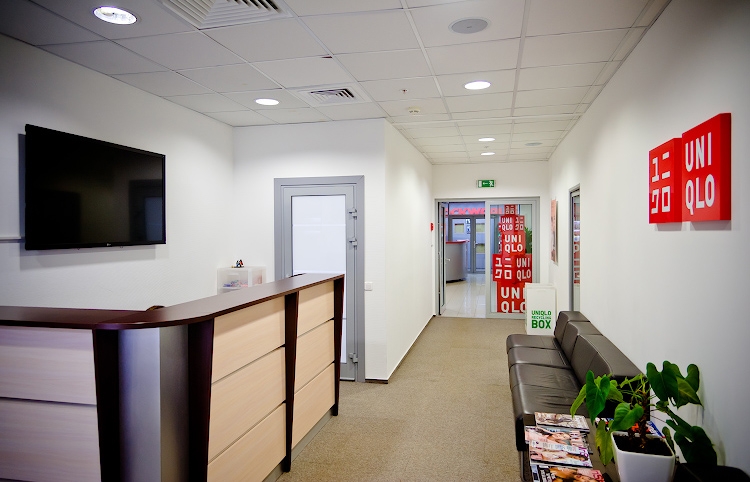 Посмотреть жизнь офиса


UNIQLO

UNIQLO — один из ведущих модных ритейлеров в мире.
Uniqlo Manager Candidate Program 2018, Moscow
Uniqlo Manager Candidate Program 2018/ Store Management Trainee (full time internship)
Join Uniqlo Manager Candidate Program 2018!
As a store management trainee, you will learn step by step how to manage all aspects of store operations in one of Uniqlo stores either in Moscow or in St. Petersburg. Experienced store managers and trainers will always be there to support you and provide guidance.
You will be working with customers every day and learn from the scratch what makes a good apparel retail store and excellent customer service. You will be responsible for perfect and flawless shopping experience for our customers and great sales results for the company.
Your daily tasks will include:
Acquiring basic skills and knowledge as a sales professional
Supervising, monitoring and developing a team to ensure retention and high motivation
Forming up an ideal shop floor, creating effective visual merchandise layouts in accordance with company standards and merchandising requirements
Managing inventory levels and proposing solutions that best benefit the company
Generating ideas on how to sell products and boost sales
Keeping high standards of customer service in the store
Candidates must have:
Сompleted higher education (preferably in management, economics, сommerce or HR management, but candidates with other majors are also welcome to apply)
Fluent English (upper-intermediate and above)
Experience in customer service field as a great advantage
Strong leadership potential and actual examples of leading teams at school, outdoor activities, clubs, etc. or at their previous work
Candidates must be ready for the flexible work schedule according to business needs (morning, evening shifts with sliding days-off, working on national holidays)
Candidates should be willing to relocate across cities and countries for their growth and career development.
We provide:
Great career perspectives in a global company which is growing fast on the Russian market
Interesting tasks, lots of opportunities to learn new things every day
Diverse career development path in the future, opportunity to try on different roles depending on your talents and career vision
Full-time permanent employment
Competitive salary and performance-based bonuses
Shift working regime with sliding days-off
Health insurance
Corporate discount to purchase at Uniqlo stores in Russia
Relocation support for candidates for regional candidates
To succeed in the role, you must:
Share our values, principles, and corporate culture
Be ready to lead by example and inspire your team every day
Be hardworking, always aiming high but ready to start from the very beginning and learn from your own experience. Think and act by yourself.
Have ambition and a clear sense of mission. We'll want to know what you want to achieve in Uniqlo and how you'll go about doing it.
Be ready to help others, learn from every member of your team, believe in team success and respect diversity
Possess excellent communication skills and ability to work with different people
Have ability to adapt in a fast-changing retail environment that requires a high degree of multi-tasking
Be stress-resistant. Store manager's work is hard, but rewarding
Selection stages include:
CV screening
Digital interview
Company presentation and group case study
Individual interview with an area manager
In-store practical task
Final Interview with Uniqlo Russia COO
Applications are accepted till 17th of December.
You can join the program in March 2018 or September 2018.