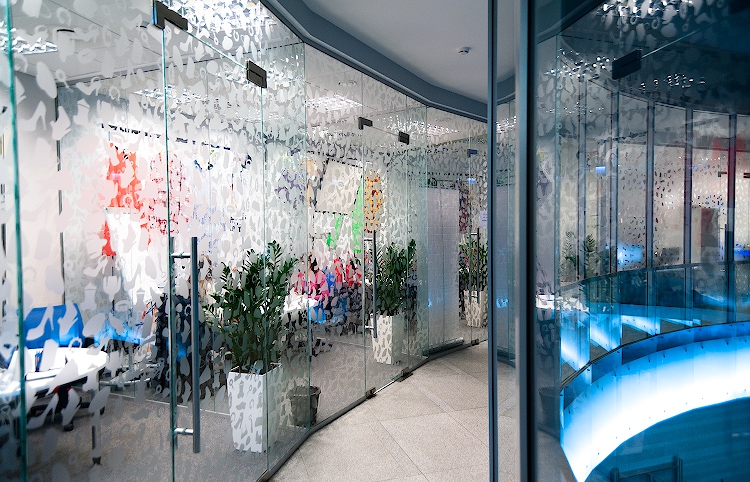 Посмотреть жизнь офиса


LAMODA

Lamoda — одна из крупнейших компаний сектора e-commerce в России и СНГ.
Team lead in Business planning
Lamoda is the leading online retailer in Russia and CIS, offering more than 2.5 million products and 1,000 international and local brands in fashion clothing, footwear, accessories, cosmetics and perfumery. Lamoda monthly traffic is currently over 20 million unique users per month.Our organisation directly employs around 4.000 people across Russia & CIS with the list of our locations covering, amongst others, the Lamoda Group headoffice based in Moscow, country offices in Almaty, Kiev and Minsk, software development centre in Lithuania and a private label office in London. With LM Express we operate our own logistics network supporting next day delivery to currently more than 150+ cities throughout Russia, Ukraine, Belorussia and Kazakhstan.Lamoda is recognized as the fastest growing e-commerce fashion retailer in CIS and is a frequent industry awards' winner. Founded in 2011, the Company's investor base includes Rocket Internet, Tengelmann Group, Holtzbrink Ventures, Kinnevik Investment AB, JP Morgan Asset management, Access industries, and PPR group (owners of Gucci, Puma, Volcom and Yves Saint Laurent brands), with a total of over USD 200 mln of financing raised (with the latest round from the World Bank/ IFC in January 2014).Lamoda is led by the four Co-founders. The diverse management team includes people of multiple nationalities, coming from a variety of backgrounds - from experience in the top-tier management consulting firms to the functional expertise built within recognised international and local industry leaders.
Lamoda core values are:
Ownership – assuming personal accountability for the company result, being proactive and responsible
Excellence – being innovative, challenging the status quo, outperforming best practices
Customer focus – looking at the business through the eyes of our customers, understanding our market better than competition
Achieving together – delivering upon commitments, acting with integrity, mutual respect and trust
Being leaders – developing self and others, prioritising by importance, not personal preferences, role modelling Lamoda values.
Role description:
Support the most advanced logistics operations in CIS market in data-driven decision making
Lead, manage and develop a team of 2-4 analysts
Areas of responsibility of Lamoda Operations analytics include

Business planning, including infrastructure capacity planning and extension scheduling, hiring plans and other forecasting activities
Modelling and analytics to investigate business issues and improve operational efficiency
Supporting and improving regular reporting, along with BI and IT teams

Based on models/analyses, propose new concepts, well-defined methods, and changes which bring tangible results for the company
We require:
Economical/mathematical/statistical background
Min 3 years work experience in analytics / commercial statistics / business planning
Experience in leading, coaching and developing junior colleagues
Upper intermediate English
Track record of operational business support, which resulted in tangible business achievements
Possible background may include: analytics agencies, big4 on the audit side
Strong analytical skills
Business judgement
Experience coaching colleagues
Nice to have: understanding of data warehouse infrastructure / architecture
Advanced user of Excel
We offer:
Entrepreneurial working style with a high degree of freedom and impact
Collaboration with industry champions, opportunities to provide solution for the company with advanced and quite often unique business processes and technologies, implementing your own ideas
Attractive total compensation package (fixed and variable parts, incl. LTI), competitive benefits
Work location: Moscow, Russia