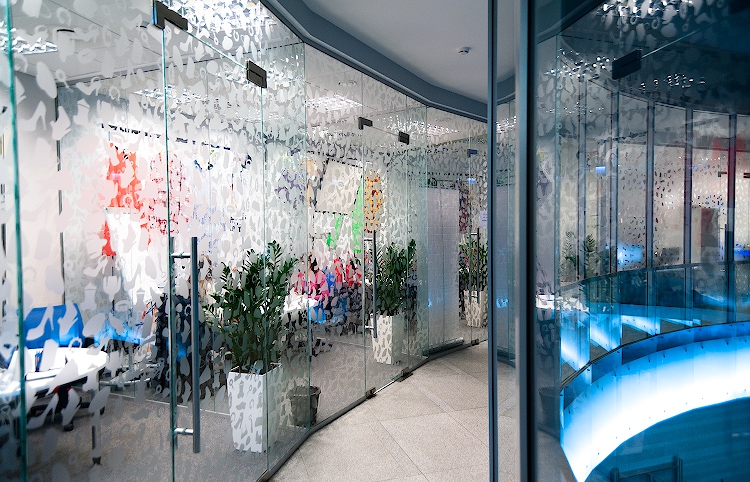 Посмотреть жизнь офиса


LAMODA

Lamoda — одна из крупнейших компаний сектора e-commerce в России и СНГ.
Head of Warehouse Operations
Lamoda is one of the most successful and fast-growing companies in CIS. We provide best-in-class e-commerce service to over 200 million fashion consumers across Russia, Kazakhstan, Belarus and Ukraine. We were established in 2011 with the support of Rocket Internet, the world's largest Internet incubator. Since then, we have attracted several other major investors such as JP Morgan, AB Kinnevik, Summit Partners, Access Industries, and World Bank's IFC. In 6 years since our founding, we have been able to become a company of more than 4000 employees, delivering fashion online to more than 2 million clients in Russia. Our plan is to continue the sustainable growth over the next several years, as e-commerce will remain one of the most promising business sectors in Russia. Lamoda`s team is very diverse not only in respect to nationalities, but also to professional backgrounds and work functions. In essence, we are a fashion company, IT solution provider, and logistics operator, united under one roof. All of these things create a very interesting and dynamic work environment. Finally, we are pride of having distinctly European business culture and we operate completely in accordance with Russian laws and regulations.
Fast facts on why joining the Lamoda team now is a great idea:
E-commerce is the fastest growing industry in the world and Lamoda is the leader on Russia and CIS fashion e-commerce markets
Young, bright and talented team consisting of IT talents, fashion experts, and logistics professionals achieving top goals together
Exciting work environment and constant professional growth opportunities
International management consisting of top professionals
Every employee has the ownership on his professional area and is empowered to fulfil his breakthrough ideas
Striving to excellence is one of our passions!
Role description:
Be the owner and leader of all operational processes at Lamoda Fulfillment Center (LMFC) (1000+ FTE);
Monitoring activities at all areas and providing smooth fulfilling of operations (inbound, warehousing, outbound including fulfillment, packaging, dispatch, customer returns etc.);
Implementing of standardized processes and continuous improvement methodologies;
Process costs optimization;
Establishing proper cross functional collaboration with warehouse development, maintenance, IT, customer experience and delivery streams;
Delivering training and coaching for line management;
Identifying opportunities for business processes development, facilitate implementation of brand new warehousing and logistics instruments and technologies;
Ensuring a permanent control of the inventory integrity and coherence with WMS and ERP systems;
Preparing consolidated reports for Management, improving reporting in order to see both a big picture and details;
Equipment and maintenance, spare parts & packaging materials, security cleaning and safety.
We require:
Higher education (logistics, production planning, finance or related industry);
5+ proven experience in multi-stage operations management (warehouses, airports, production facilities, logistics centers);
Solid management experience (100+ FTE);
Proven experience in project management and changes;
Understanding of material flow;
Strong analytical, communication and influencing skills;
Flexibility and ability to anticipate any upcoming process problems;
Fluent knowledge of Russian, intermediate or higher knowledge of English;
Knowledge of ERP / WMS;
Experience of working in both: international and Russian environment is a plus.
We offer:
Exciting challenges for the most ambitious and dynamically growing international e-commerce company;
Cooperation with industry champions;
Possibility to work with the majority of modern technologies of warehousing and logistics and to realize own business ideas;
Compensation package (fixed and variable parts), medical insurance and additional benefits;
Entrepreneurial style of work with a high degree of freedom;
Location FC: Bykovo, Moscow region.