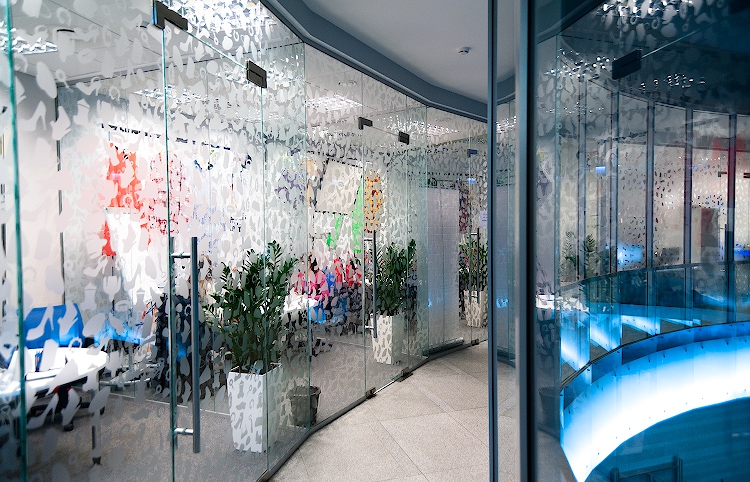 Посмотреть жизнь офиса


LAMODA

Lamoda — одна из крупнейших компаний сектора e-commerce в России и СНГ.
Head of Tax
Lamoda is one of the most successful and fast-growing companies in CIS. We provide best-in-class e-commerce service to over 200 million fashion consumers across Russia, Kazakhstan, Belarus and Ukraine. We were established in 2011 with the support of Rocket Internet, the world's largest Internet incubator. Since then, we have attracted several other major investors such as JP Morgan, AB Kinnevik, Summit Partners, Access Industries, and World Bank's IFC. In 6 years since our founding, we have been able to become a company of more than 4000 employees, delivering fashion online to more than 2 million clients in Russia. Our plan is to continue the sustainable growth over the next several years, as e-commerce will remain one of the most promising business sectors in Russia. Lamoda`s team is very diverse not only in respect to nationalities, but also to professional backgrounds and work functions. In essence, we are a fashion company, IT solution provider, and logistics operator, united under one roof. All of these things create a very interesting and dynamic work environment. Finally, we are pride of having distinctly European business culture and we operate completely in accordance with Russian laws and regulations. Fast facts on why joining the Lamoda team now is a great idea:
E-commerce is the fastest growing industry in the world and Lamoda is the leader on Russia and CIS fashion e-commerce markets
Young, bright and talented team consisting of IT talents, fashion experts, and logistics professionals achieving top goals together
Exciting work environment and constant professional growth opportunities
International management consisting of top professionals
Every employee has the ownership on his professional area and is empowered to fulfil his breakthrough ideas
Striving to excellence is one of our passions!
Role description:
Manages the Tax function of the Group Companies
Identifies Tax risks and Risk Assessment of Tax Declarations for the Group Companies, preparing professional reports and providing advice on the companies of the Group
Prepares Tax analysis of deals and expenses of the Group Companies
Tax analysis of Agreements
Manages tax projects
Tax Due Diligence
Manages Tax consulting for the companies of the Group
Monitors the changes of tax legislation for the Group Companies
Prepares transfer pricing documentation for the Group Companies
Tax Health Check of the Group Companies
Tax Budgeting and Forecasting for the Group Companies
Communication with Tax Authorities, HQ, internal/external Auditors
We offer:
Key role in Lamoda management team
High degree of leadership exposure and management responsibility in a complex large scale organization
Entrepreneurial working style with a high degree of freedom and impact
Collaboration with industry champions, opportunities to provide support & solution for the company with advanced and quite often unique business processes and technologies, implementing your own ideas
Attractive total compensation package (fixed and variable parts), competitive benefits
Work location: Moscow, Russia
Requirements:
Higher education in Economics/Finance/Tax
Minimum 10 years of successful Tax experience, including 3-5 years as Head of Tax
Preparation of TP documentation
Work experience in subsidiaries of foreign companies in Russia and/or consulting firms
Profound knowledge of Russian tax law and application of double tax treaties
Good knowledge of accounting rules IFRS is a plus
Work experience in a consulting company is a plus
Work experience in German and CIS tax legislation is a plus
Fluent English
Strong analytical and presentation skills
Strong leadership skills
Strong managerial skills
Good communication skills