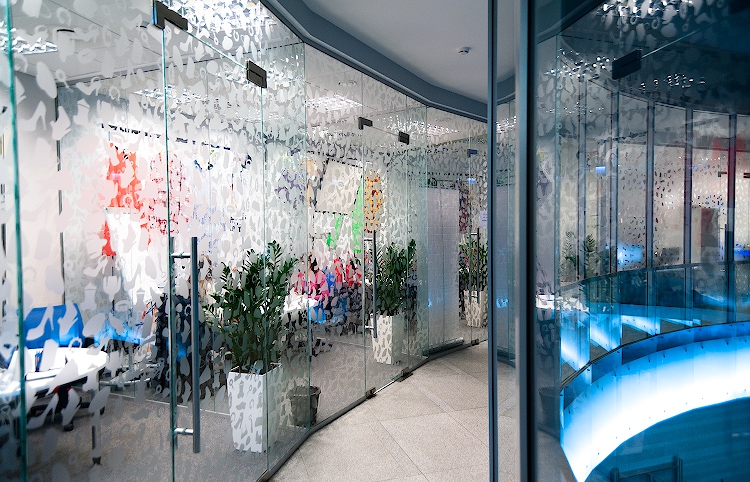 Посмотреть жизнь офиса


LAMODA

Lamoda — одна из крупнейших компаний сектора e-commerce в России и СНГ.
Head of IFRS
Lamoda is one of the most successful and fast-growing companies in CIS. We provide best-in-class e-commerce service to over 200 million fashion consumers across Russia, Kazakhstan, Belarus and Ukraine. We were established in 2011 with the support of Rocket Internet, the world's largest Internet incubator. Since then, we have attracted several other major investors such as JP Morgan, AB Kinnevik, Summit Partners, Access Industries, and World Bank's IFC. In 6 years since our founding, we have been able to become a company of more than 4000 employees, delivering fashion online to more than 2 million clients in Russia. Our plan is to continue the sustainable growth over the next several years, as e-commerce will remain one of the most promising business sectors in Russia. Lamoda`s team is very diverse not only in respect to nationalities, but also to professional backgrounds and work functions. In essence, we are a fashion company, IT solution provider, and logistics operator, united under one roof. All of these things create a very interesting and dynamic work environment. Finally, we are pride of having distinctly European business culture and we operate completely in accordance with Russian laws and regulations.
Fast facts on why joining the Lamoda team now is a great idea:
E-commerce is the fastest growing industry in the world and Lamoda is the leader on Russia and CIS fashion e-commerce markets
Young, bright and talented team consisting of IT talents, fashion experts, and logistics professionals achieving top goals together
Exciting work environment and constant professional growth opportunities
International management consisting of top professionals
Every employee has the ownership on his professional area and is empowered to fulfil his breakthrough ideas
Striving to excellence is one of our passions!
What will you do:
Participation in monthly, quarterly and year-end reporting process;
Calculation of transformation adjustment;
Preparation the financial information in the finance function;
Supporting external auditors during the annual audit process;
Supporting management decisions with relevant analysis of financial information;
Budget vs.actual comparison;
Analysis of core KPI on monthly basis;
Completion of ad-hoc tasks;
Methodological help in automation of financial reporting process.
Our ideal candidate is:
Experience in external audit, accounting or reporting functions. We would expect the more than 5 years experience in a large multinational consulting or audit firm;
Understanding of accounting and reporting under IFRS for e-commerce, retail or distribution businesses;
Reasonable knowledge of Russian accounting standards;
Strong technical skills - MS Excel\ MS Word\ MS PP;
Knowledge of core principles of ERP, experience in ERP (MS Dynamics AX) would be a plus;
Passion for improving reporting process
Upper intermediate/ fluent english is a must;
Hard-working, team oriented & flexible, ability to work independently;
Self-motivated, energetic, resilient with appropriate time management abilities.
What we offer:
Challenging and interesting atmosphere in a young team of professionals: entrepreneurial working style with a high degree of freedom and impact
Collaboration with industry champions, opportunities to provide solution for the company with advanced and quite often unique business processes and technologies, implementing your own ideas
Attractive total compensation package (fixed and variable parts), medical insurance, competitive benefits
Official employment
Office in city center m. Paveletskaya
Discount on the entire range of products
Free English courses
Opportunities for travel and potential global secondments